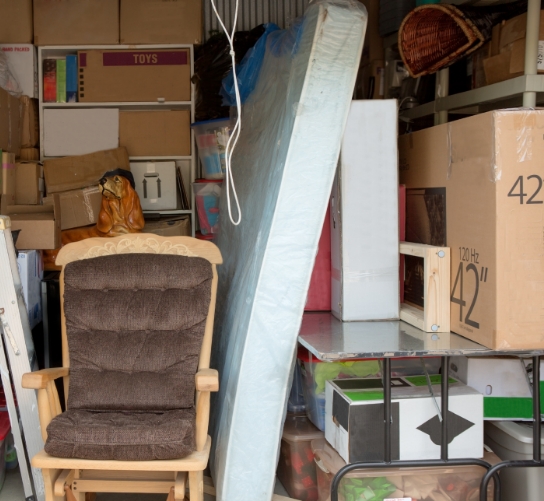 Easily Store Your Items in Waterford, Michigan
Set your personal items aside for future use by storing with Airport Road Storage.
Moving and downsizing your belongings can be a stressful process, especially if you don't have the space to store it all. It can often amaze you how much stuff you've accumulated over the years when it comes time to pack it up. Thankfully, Airport Road Storage has a unit fit to accommodate all your belongings.
From entire homes to simple odds and ends, Airport Road Storage provides customers with storage units ranging from 50 sq. ft. all the way to 400 sq. ft. Save yourself a lot of work and time by storing your belongings with Airport Road Storage in Waterford, Michigan.
Contact us today to learn more about our current availability.
---
Choose from a wide array of storage unit sizes fit for all your needs.
Advantages of Airport Road Storage Unit Auctions
Small Unit (5x10)
Declutter your home or office by renting a small storage unit to store anything from seasonal items to office documents.
Office documents
Skis
Fishing gear
Golf bags
Bikes
Seasonal clothing
Motorcycles
Large appliances
Lawn mowers
Medium Unit (10x10)
Take all the furniture from your small apartment and store it safely and efficiently in our medium sized unit.
One bedroom apartment
Above listed items
Large Unit (10x15)
Unpack your bungalow or single-family home into this large storage unit equipped to securely hold all your personal belongings.
One to two bedroom apartment
Above listed items
Extra Large Unit (10x20)
If you're a big fan of motorized toys like motorcycles, snowmobiles, or 4-wheelers but have nowhere to store them, look no further than our extra large storage unit.
Major appliances
Automobiles
Small boats
Above listed items
Jumbo Unit (11x30)
Over the years, you and your family have made memories accompanied with the items in your home, and with our jumbo unit, you can properly store them for the future.
Content of a large house
Contents of 50' moving van
Inventory items
Merchandise
Large tools
Above listed items
Huge Unit (20x20)
This oversized unit can store any of the above listed items while still allowing for plenty of space to move around and store even more.