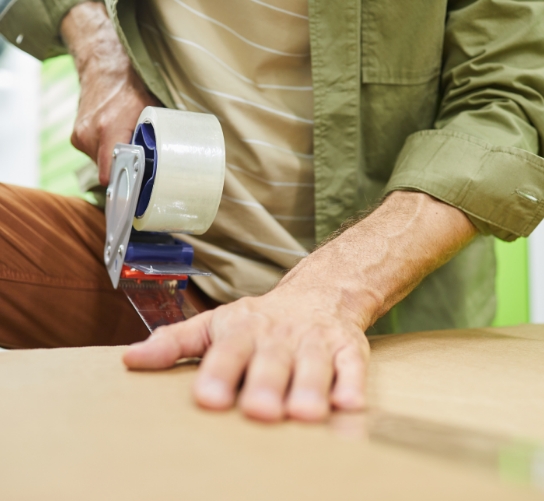 Answering All Your Burning Questions
Stay informed when it comes to packing and properly storing your items with Airport Road Storage.
When packing up your items, it can quickly become an overwhelming process to keep track of everything and determine how to minimize. Here we've compiled a list of frequently asked questions to help make your storage experience quick, easy, and convenient every time.
Frequently Asked Questions
Can I store paint thinner and gasoline in my unit?
No. Combustible items such as paint thinner, gasoline, solvents, and paint are strictly forbidden from being stored on the premises.
How can I maximize the amount of storage available?
There are various ways to maximize the amount of storage space your unit provides. Here are a few tips to follow in order to get the most out of your storage unit.
Furniture with drawers can be utilized as storage places for pictures, knick-knacks, silverware, and more. Wrap them in tablecloths, towels, or blankets to prevent breakage
Larger appliances make excellent packing cases for blankets, towels, and clothes
Shovels, hoes, rakes, and hoses can be stored together in empty trash cans
Stand mattresses on their side, but be sure they're standing up straight. Mattresses not standing straight over a long period of time can bend out of shape and become lumpy.
What's the best way to store items in the storage unit?
We recommend creating an inventory sheet of all your stored items. For quick and easy convenience, store a copy of the spreadsheet in your unit so you quickly identify where each item is located.
Additionally, it's important to place your items in a strategic way. The belongings you'll need access to often should be placed near the front of the roll-up door and those you won't use should go in the back.
Is the storage unit temperature controlled?
No, but our buildings are of sound metal frame design with large roll up doors. We suggest storing items on 2x4 boards or pallets to guard against dampness. Though our concrete floors are clean and located in a secure area, concrete floors can become cold or damp as temperatures fluctuate.
Do you provide locks?
Yes, we do offer locks for sale in our main office, but we also allow our customers to use their own personal lock on their storage unit.